Discover why the winners use sound science
supported by controlled equine research
The E-9 is a hand-held, rechargeable, battery-operated device that uses alpha range sound waves to simultaneously relax the body, reduce cellular trauma, and stimulate the production of Hyaluronic Acid (HA).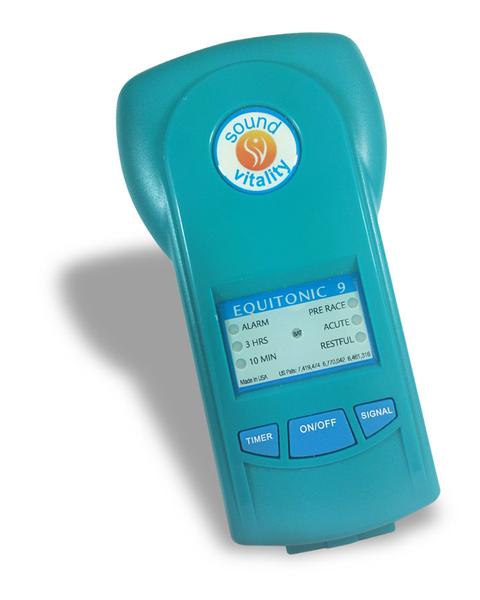 BUY NOW
The Equitonic 9 has proven itself effective in careful, scientifically-controlled studies;
Accelerate recovery time
Heighten athletic performance
Increase Hyaluronic Acid production
Promote overall good health and well-being
Calm and settle excitable animals
The E9 is always in my bag, (as well as beside my bed!). From placing it on the sternum (at the girth), for pain relief or to ground the horse, to stimulation acupuncture points to relax the whole hind quarters.
Another favorite application is stimulating the stomach alarm point to increase gut motility. Hanging an E9 in a horses stall to calm and help settle them, or to help them deal with transition. So many safe and wonderful uses!
Dianne Volz, Equine Therapy 502 Inc.